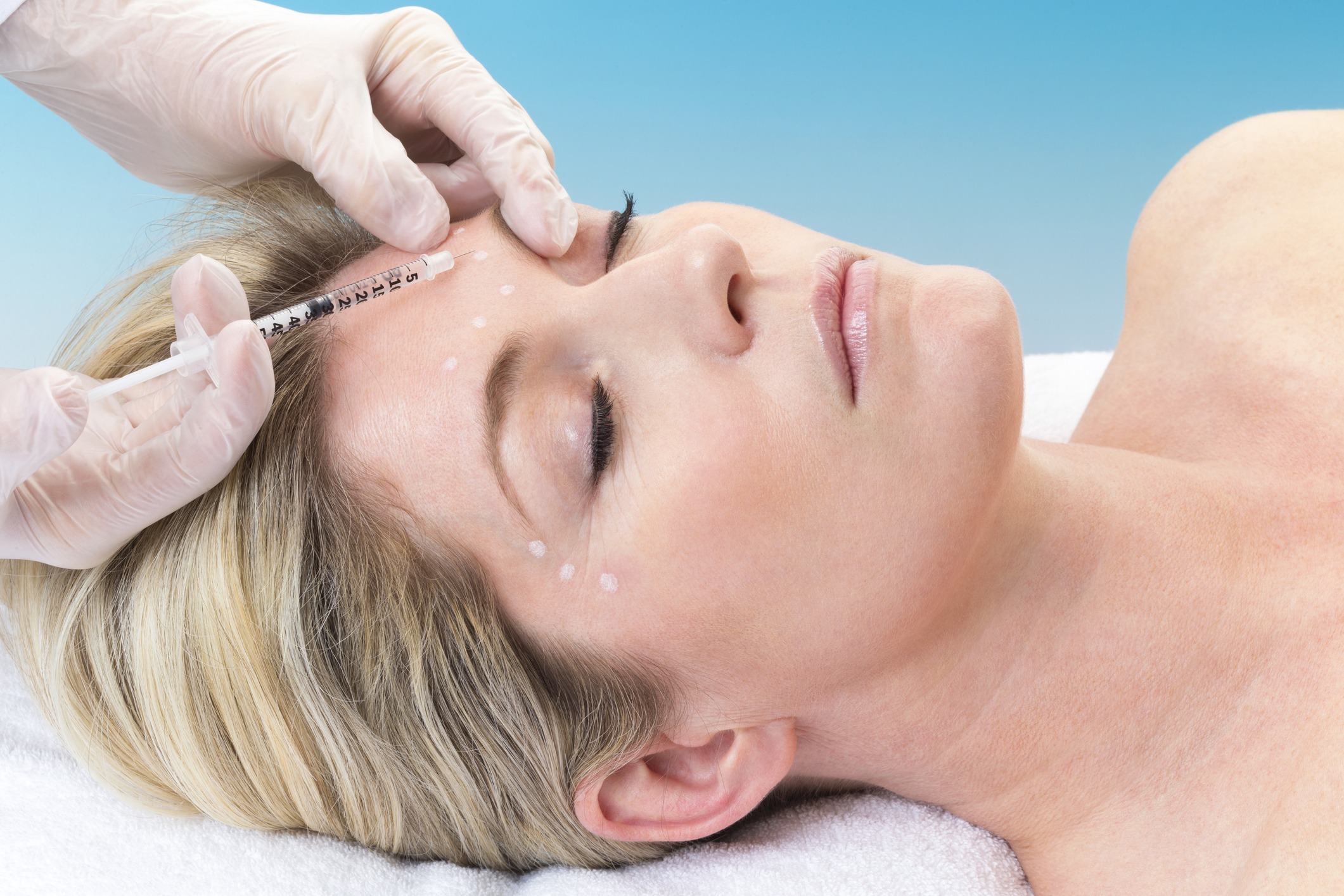 DAXXIFY® Facial Injections: Everything You Need To Know
If you've been keeping tabs on the latest beauty trends, there's a good chance you've come across the new injectable taking the beauty world by storm – DAXXIFY. Like BOTOX® and other injectables, DAXXIFY is FDA-approved to smooth moderate to severe lines between the brows. But what is DAXXIFY and how does it work? Is it right for you? And most importantly, is it safe? 
What is DAXXIFY and what makes it unique?
DAXXIFY is an FDA-approved, non-surgical facial injection that smooths moderate to severe lines between the brows to help reverse the signs of aging. It is the only long-lasting frown line treatment powered by a peptide. Results last on average 6 months and up to 9 months for some.
How is DAXXIFY different from other frown line treatments?
All frown line treatments require a special ingredient to stabilize botulinum toxin A, the protein responsible for helping smooth moderate to severe frown lines. For instance, BOTOX Cosmetic uses human serum albumin (HSA), a blood product, as its stabilizer. Dysport®, another frown line treatment, uses HSA as a stabilizer and cow's milk protein as a protectant.
DAXXIFY is unique because it is the only formulation that uses a novel peptide as a stabilizer and does not contain human or animal byproducts.
Will I need the same number of units as my current frown line treatment?
In short, no, and that's what makes DAXXIFY so exciting! Here's why:
Units are like fingerprints—they are a proprietary measurement of a treatment's unique potency. Because of the differences in how treatments are formulated and tested, you cannot compare or convert Units between them, just like you cannot compare 2 fingerprints.
A clearer way to understand dosing is to look at how many nanograms of active ingredient (botulinum toxin type A) a product has.  
Double the Units does not mean double the dose.
DAXXIFY
Approved frown line dose: 40 Units
Amount of active ingredient: 0.18 nanograms
BOTOX Cosmetic
Approved frown line dose: 20 Units
Amount of active ingredient: 0.18 nanograms
As you can see, despite the number of Units, DAXXIFY isn't 2x the dose of BOTOX Cosmetic. To learn more, schedule a consultation with one of Healthy Complexion Spa's licensed estheticians to learn if DAXXIFY is right for you.
 Is it safe? How do I know if DAXXIFY is right for me?
The safety and efficacy of DAXXIFY is well established, with more than 20 years of research. In fact, DAXXIFY has been studied in the largest-ever phase 3 clinical trial conducted for a frown line treatment and included more than 2,800 people across different ages and with different skin types. 
But the best way to know if DAXXIFY will help you achieve your goals is to contact Healthy Complexions Spa to schedule a consultation. 
 If you're considering DAXXIFY, or any other facial injection, call or text 716.300.1444 to schedule a consultation with one of our licensed aesthetic specialists today!