treatment
Environ Signature Facial
Experience a relaxing treatment with amazing results. This advanced approach to a traditional facial will leave you with brighter, more radiant skin and improved overall skin health.
This treatment combines the power of Environ's revolutionary skincare technology and powerhouse ingredients to target specific skin concerns. High levels of vitamins A, C, E, and antioxidants are infused to help restore the skin's hydration and firmness, leaving your skin refreshed and glowing.
How an Environ Signature Facial Works
Environ® is a globally recognized professional skin care brand that uses vitamin A as its cornerstone ingredient. Vitamin A is a powerful antioxidant that can help to improve the appearance of wrinkles, fine lines, age spots, and other signs of aging. It can also help to reduce inflammation, improve skin texture, and promote collagen production.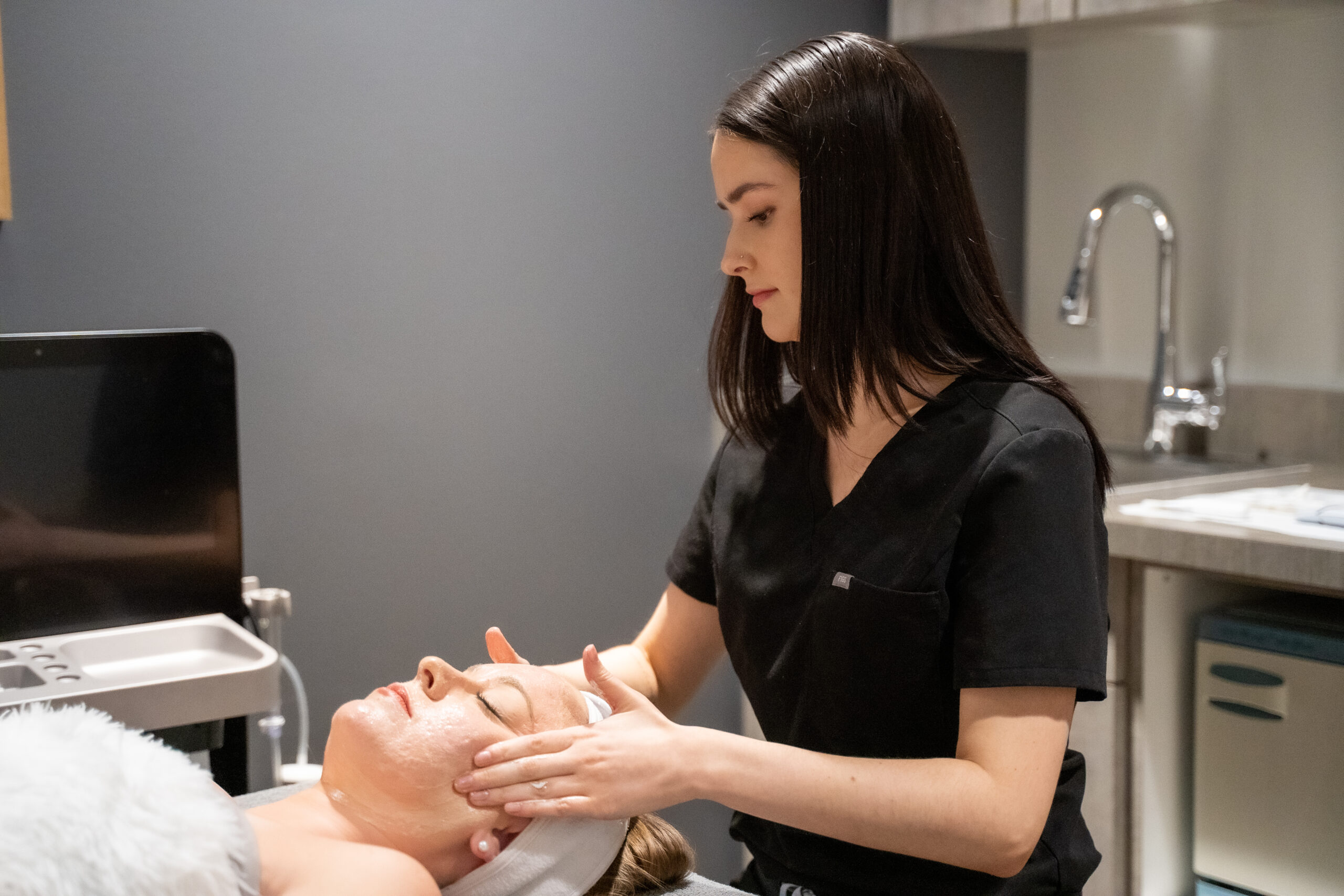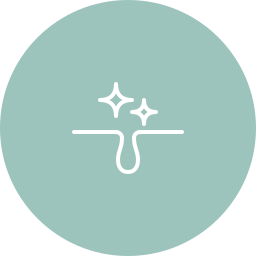 Customized to address your concerns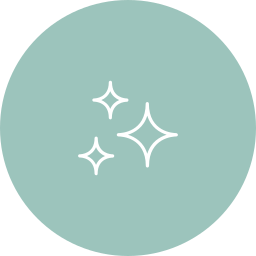 Brighter and more radiant skin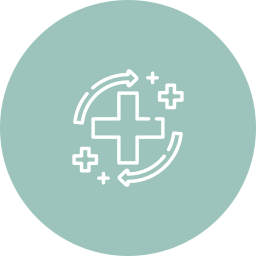 Promotes circulation & detoxifies the skin

Improved overall skin health
Environ Facial Procedure
Treatments on average are 30 to 60 minutes long. We begin by prepping your skin with Environ's signature 4-step cleansing process to remove any oil, dirt, debris, and makeup from the surface. Steam may be used to help open your pores so that your skin is better prepared for the extractions. A lactic acid exfoliant is used to gently remove dead skin cells and other skin impurities. Extractions are performed when necessary to further remove impurities that are deeper in the skin – This may include mild acne, blackheads, and whiteheads. Next, a cooling, peel-off masque that assists in normalizing the pH of the skin is applied over a treatment gel for better absorption of the active ingredients. Then we complete the treatment with a vitamin A moisturizer to improve the effects of the skin's natural moisture levels and support healthy-looking skin.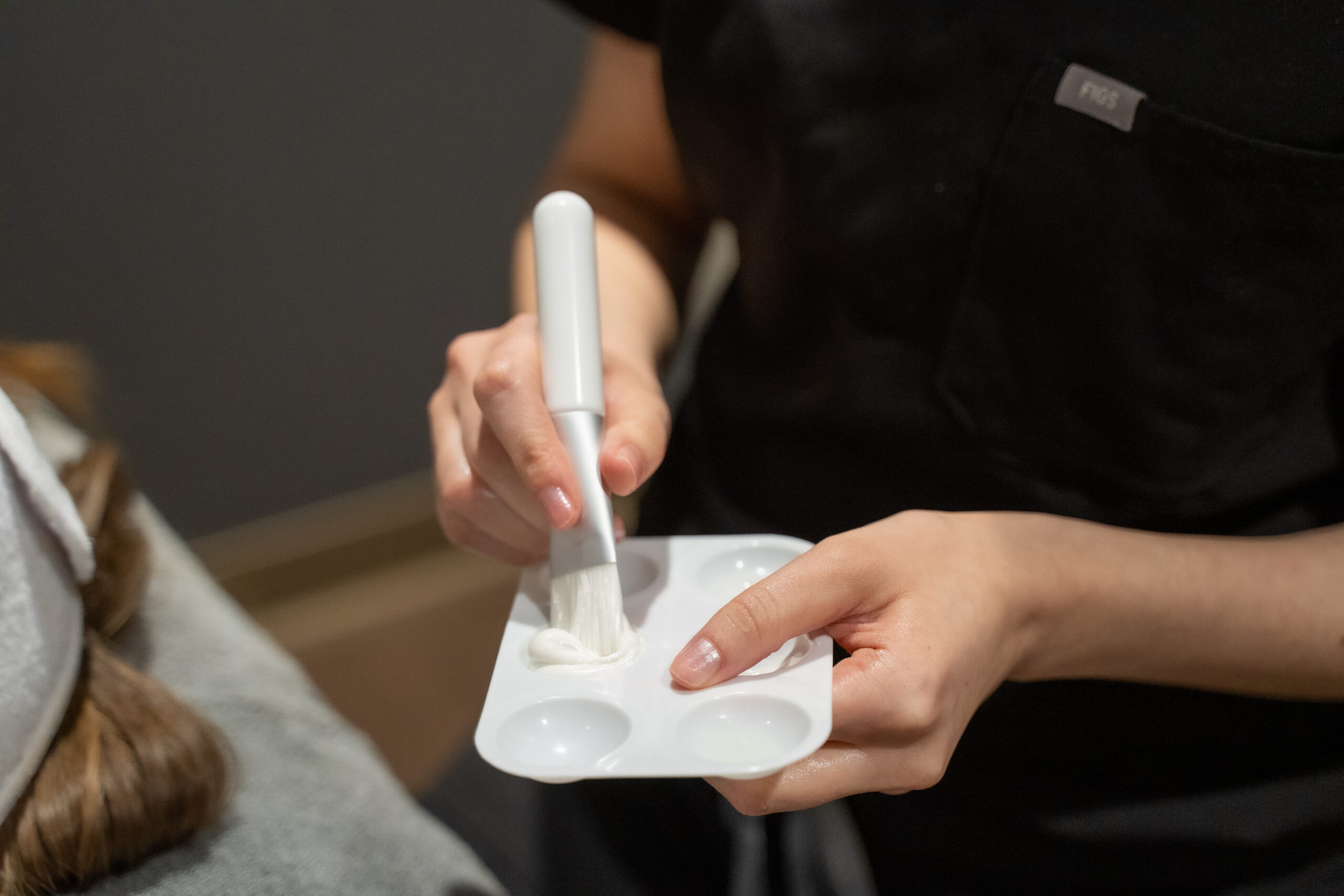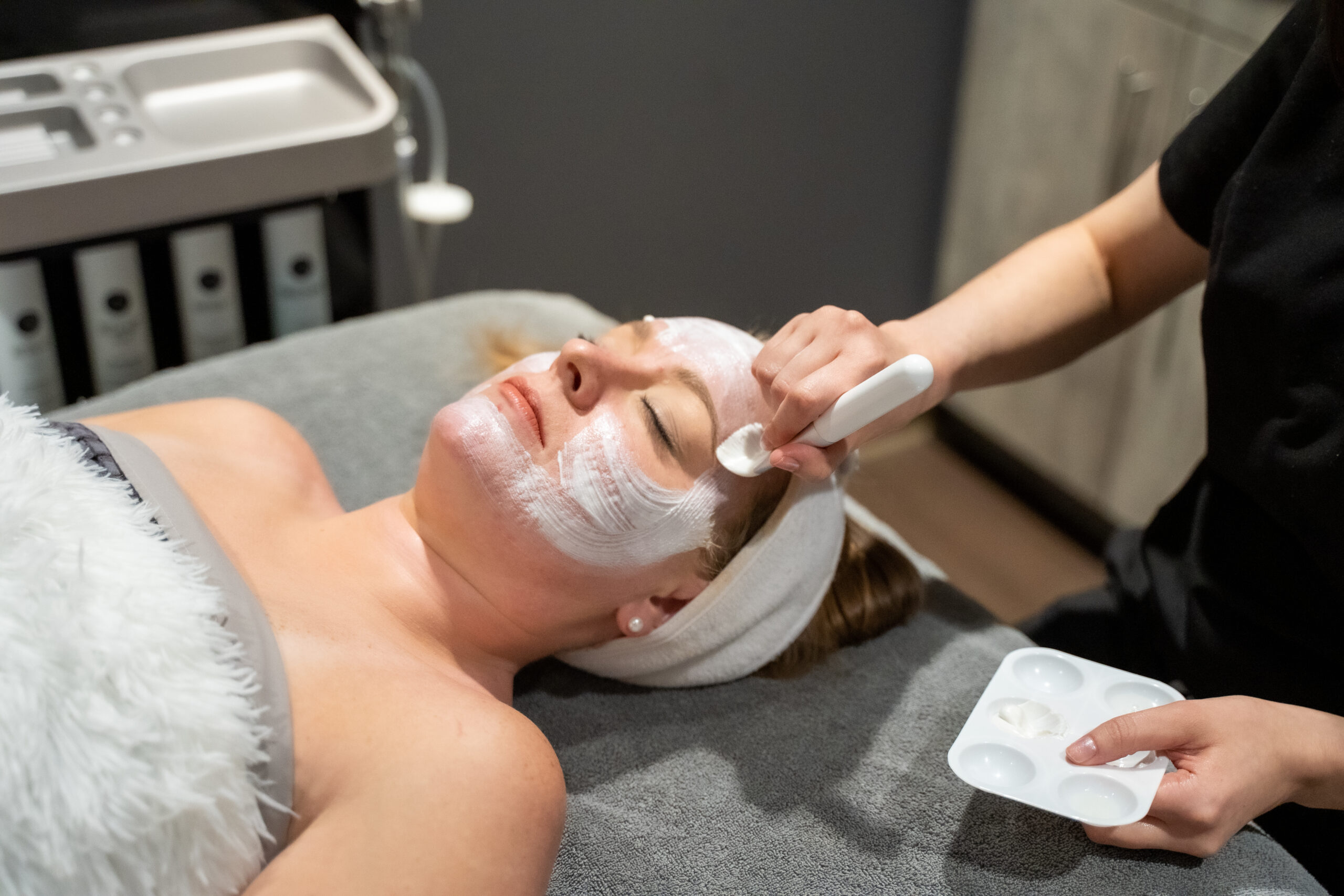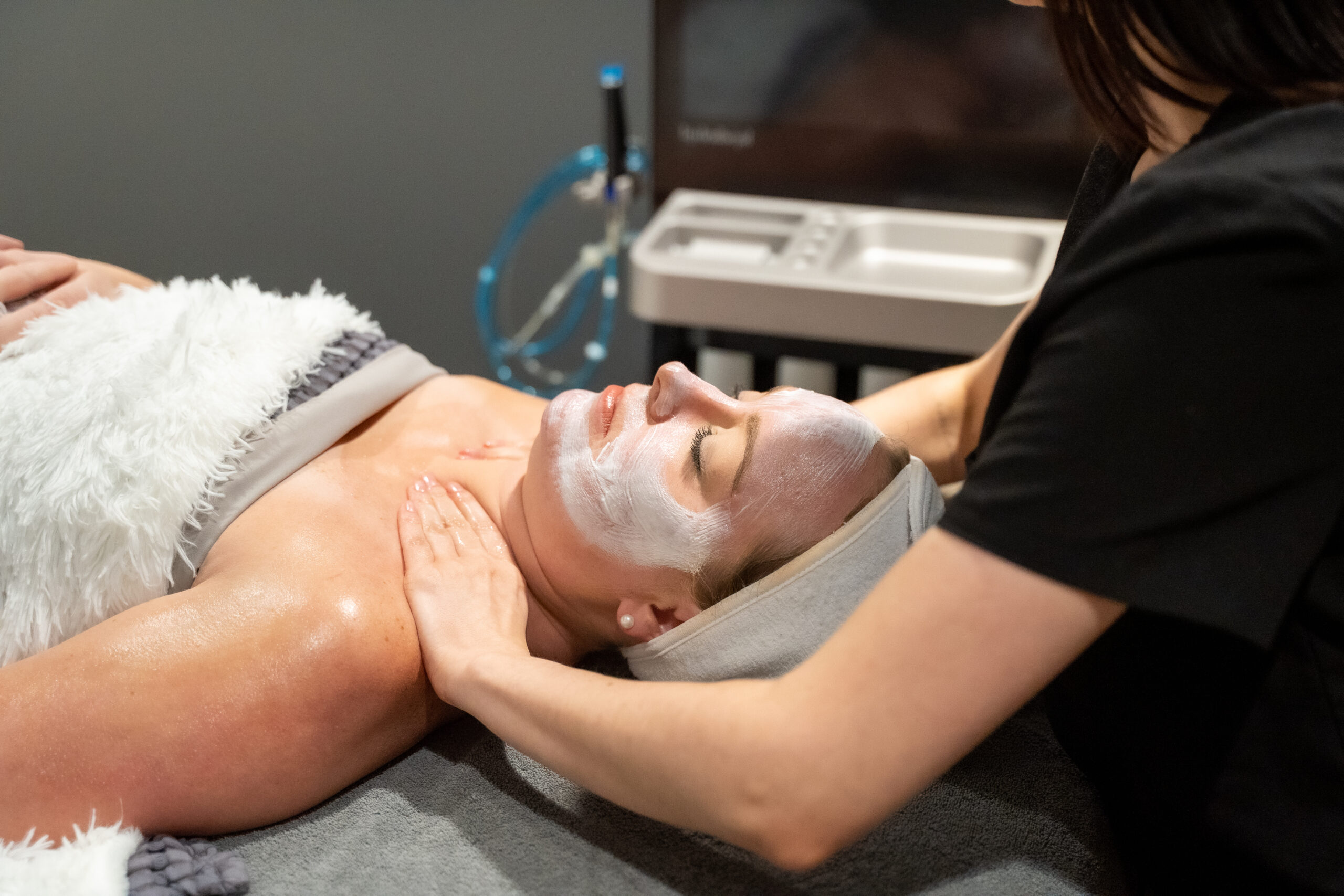 Frequently Asked Questions About an Environ Facial
What is Environ?
Environ Skin Care achieves outstanding results for people who are serious about skin. Formulated by Dr. Des Fernandes, a world-renowned plastic surgeon, the range contains a unique combination of active ingredients to protect and nourish. The clinically tested formulations are packed with powerful antioxidants and active vitamins to help improve the appearance of lines, sun-damage, problem skin, uneven skin tone and dryness.
Environ products and facials are based on Vitamins and antioxidants, and when these ingredients are combined, they help to heal, repair, and protect against free radical and UV damage. Vitamin A being one of the key ingredients having a corrective effect on the skin and of course anti-ageing, also helping to stimulate the natural production of elastin and collagen, something that unfortunately depletes as we age. Environ is all about results, penetrating through the layers of the skin rather than just sitting on the surface. There are many ranges in Environ, all designed for different and specific skin types allowing everyone a custom-made regime. With our conscientious help, you will see a new, improved, and youthful you for the future.
What are the benefits of vitamin A?
The cornerstone of Environ treatments is vitamin A. Extensive scientific research and trials have shown that vitamin A has a corrective effect on skin, smoothing it and softening it, protecting it from the effects of ultraviolet radiations and free radicals. Its most important activity is to normalize the function of the skin. It promotes the production of healthy collagen and elastin and improves the skin's natural moisture, leading to healthy, younger looking skin.
What skin type is Environ for?
Environ is for everyone, whatever your skin type there is a range to suit you. The unique formulations are a powerful anti-aging tool which effectively address photo-damage, problem skin, uneven skin tone and dryness. Clients who use the products see results that they have never experienced before, positive changes that are tangible and real. Environs' aim is to support the long-term health of the skin rather than be a quick, temporary fix.
What makes Environ different from other skin care brands?
To make significant changes in the skin, higher levels of active ingredients are needed than those found in over the counter products. Available only from medical spas and practices, Environ products provide essential nutrients in sufficient doses to be truly effective. The AVST and Ionzyme ranges are based on a unique step-up program which allows the skin to gradually acclimate to progressively higher levels of vitamin A, resulting in a plumper, younger looking complexion.
What is the step-up program?
The AVST and Ionzyme moisturizers are produced in varying strengths of Vitamin A. Clients move up through the sequence gradually, starting at 1 and progressing to 4(Ionzyme) and 5(AVST). This enables the skin to become accustomed to the increasing strengths of the active ingredients while gaining maximum long-term benefits and avoiding potential retinoid reactions. All levels contain antioxidants, including vitamin C and E, resveratrol, green tea, beta-carotene and honeybush extracts to help neutralize free radical damage.
For more information on what to expect before, during and after treatment, view consent form here.