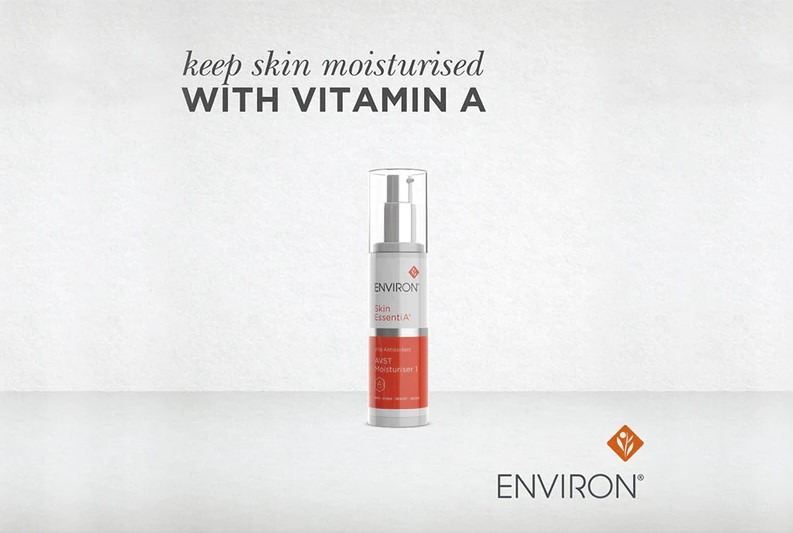 It's time we talk about Vitamin A
When it comes to achieving that glowing, radiant complexion, there are plenty of products out there promising to do the trick. But have you ever considered the important role vitamins and nutrients play in skin health? Specifically, the role of vitamin A? This powerful vitamin can do wonders on your skin, from improving texture and minimizing fine lines to reducing the appearance of acne and dark spots. So, if you're looking to step up your skincare game and give your skin the love it deserves, read on to discover how vitamin A can transform your skin!
What is vitamin A and what does it do for my skin?
Vitamin A, commonly referred to as Retinol, is arguably the most important vitamin in the skin. It is a fat-soluble vitamin that plays a crucial role in maintaining healthy skin and is vital for cell growth and differentiation, which means it helps to regulate the turnover of skin cells. This regulation is essential as it helps to prevent the buildup of dead skin cells, which can clog pores and lead to acne and other skin problems.
Other benefits of vitamin A include:
Helps normalize cells to reduce the effects of UV damage Aids in promoting the natural moisturizing factors for a radiant, glowing appearance
Helps normalize abnormalities for healthier looking skin Supports a healthy dermis & epidermis for a smoother appearing complexion Helps healthy collagen & elastin formation for firmer looking skin Assists in restoring the effects of vitamin A levels to reduce sun-induced deficiency Helps normalize pigmentation for more even-looking skin tone Improves problematic skin conditions to prevent the visible effects of breakouts
Environ Skin Care's key ingredient
With all these remarkable benefits, it is easy to see why vitamin A is Environ's cornerstone ingredient. Slowly introducing vitamin A to your skincare routine can help bring skin back to normal and repair your skin cell's DNA. Environ's philosophy behind the unique Vitamin STEP-UP-SYSTEM™ is to start low and go slow. This helps your skin gradually become accustomed to increasing levels of vitamin A by stepping up from one level to the next.
Start your journey to glowing skin
Environ's range of moisturizers contain the vitamin A complex. This is a combination of vitamin A, other vitamins, and antioxidants. We recommend starting off with products from the Essential Care segment as they contain the Vitamin STEP-UP-SYSTEM™ to assist in skin that's reborn beautiful. In addition to the daily replenishment of vitamin A, you can target specific skin concerns such as dehydration, sensitivity, and breakouts with Environ's Focus Care ranges.
If you're ready to start taking steps to protect your skin, call Healthy Complexions Spa at (716)300-1444 to ask about our Environ Skin Care line or to schedule a consultation with one of our licensed aesthetic specialists today.